About the inscenation
Dates
Creatives and Cast
Cast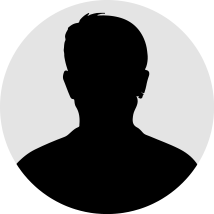 Narrator (Czech)
Born in Brno, the Czech Republic, he studied acting at the Janáček Academy of Music and Performing Arts and soon gained an engagement at the Municipal Theatre in Brno.
Více
In 1999 he was offered an engagement at the Vinohrady Theatre in Prague, where he played a number of notable roles - among others Macbeth, Goring in The Ideal Husband. His most recent roles were Salieri in Amadeus (2017) and the title role in Shakespeare's Henry IV. (2014). He also uses his velvet voice in the intimate environment of the poetic Viola wine bar (e.g. All the Beauties of the World, Unknown Addressee, Angel in Blue). He became famous mainly in television films such as The Scent of Vanilla, Operation Silver A or The Murder of the Green Family directed by Jiří Strach, who also cast him in the now cult role of the devil Uriah in the fairy tales An Angel of the Lord I and II. In 2018, he participated in the ninth series of the dance competition Star Dance... When the Stars Dance, where he and his dance partner Lenka Nora Návorková won the title of the queen and the king of the dance floor. He has been occupying himself with dubbing for a long time and his voice has been used for many famous actors, including Daniel Craig, Tom Hanks, Kenneth Branagh, Ralph Fiennes and others.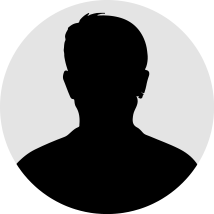 Narrator (English)
Pierce Brosnan
Irish actor and film producer. He is best known for playing 007 agent James Bond, whom he portrayed in four films between 1995 and 2002 (GoldenEye, Tomorrow Never Dies, The World Is Not Enough, Die Another Day)
Více
and has also lent his voice to the legendary agent in many video games. The peculiar first name has its origins in the surnames of his grandparents. After completing his primary education at the age of 16, the young Pierce took up commercial illustration in a small studio in Southbank, London (note: he still paints and sells paintings, but often donates them to charity). At that time he began attending lessons at the Drama Centre in London, after three years he began acting on the theatre stage and appeared in his first films. He gained popularity for his role as a detective in the television series Remington Steele (1982-1987). He has starred in dozens of films, often as the hero in the lead role (fans will no doubt remember him as one of Meryl Streep's suitors in the musical Mamma Mia). During his career, he received two Golden Globe nominations: for the miniseries Nancy Astor (1982) and the black comedy Matador (2005). In 1996, he formed the Los Angeles-based production company Irish DreamTime with American film producer Beau St. Clair. He is known for his charity work and environmental activism. Since 1997, he has had a star on the Hollywood Walk of Fame in Los Angeles for his contributions to the film industry. In 2020, he was listed in The Irish Times as one of the twenty greatest Irish actors of all time. In 2003 he was appointed an Officer of The Most Excellent Order of the British Empire by the Queen Elizabeth II.
Sólisté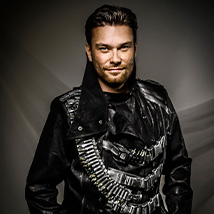 I. solo violin
Jiří Vodička
Already in his childhood, he drew attention to himself by winning numerous competitions - the J. Kocian International Violin Competition, Prague Junior Note and Čírenie talentov (Slovakia). In 2002 he won first prize at the Beethoven's Hradec International Violin Competition
Více
and the prize for the best participant in the Václav Hudeček violin courses. In 2004 he also won the title of absolute winner at the prestigious Louis Spohr International Violin Competition held in Weimar, Germany. In 2008, he won first and second prizes at the world-famous Young Concert Artist competition in Leipzig and New York. At the age of 14 he was exceptionally admitted to the university (Institute for Art Studies in Ostrava) in the class of professor Zdeněk Gola. In 2007 he concluded his studies there with a Master's degree. He regularly performs as a soloist with many distinguished Czech and foreign orchestras, e.g. Czech Philharmonic Orchestra, Prague Philharmonic Orchestra, Prague Symphony Orchestra FOK and Czech Radio Symphony Orchestra, and abroad with Qatar Philharmonic Orchestra or Neue Westfalen Philharmonie. He is a long-time soloist of China's leading orchestra, the Wuhan Philharmonic Orchestra. In 2014, he recorded his critically acclaimed debut solo album Violino Solo for Supraphon, which contains some of the most difficult pieces for solo violin. Many of his concerts were filmed by the Czech Television, Czech Radio and the German ARD. As a chamber musician, he performs with outstanding Czech pianists Tomáš Kačo, Martin Kasík, Ivo Kahánek, Ivan Klánský and Miroslav Sekera. In 2011, the famous violinist Gidon Kremer invited him to perform together with many other international artists at his Kammermusikfest in Lockenhaus, Austria. He is regularly invited to major festivals such as Prague Spring, Janáček's May, Grand Festival of China and Choriner Musiksommer. From 2012 to the beginning of 2018 he was a member of the Smetana Trio. He recorded two CDs for Supraphon, which were later awarded the prestigious BBC Prize and the Diapason d'Or. In 2020 he founded the Piano Trio of the Czech Philharmonic, with which he won the Vienna International Competition in 2021. He teaches at the Prague Conservatory and the University of Ostrava. Jiří plays the Italian instrument by Joseph Gaglian from about 1774. "I am a concertmaster of the Czech Philharmonic, solo player and chamber player. For me personally, Vivaldianno is actually a matter of the heart. My dad was a rock guitarist, I grew up on that music and I'm close to it. I've always been interested in this world of crossover of combining classical music with something new that reaches a lot more people than just classical music."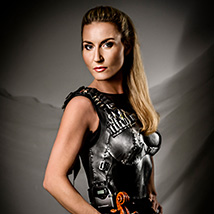 II. solo violin
Soloist, chamber player and concertmaster of the Czech Sinfonietta and Prague Chamber Soloists. She is one of the leading Czech artists of her generation.
Více
Her solo concerts are appreciated by professional critics and audiences, who can be captivated by her expressive, dynamic and passionate musical expression. He performs at festivals such as Prague Spring, Smetana's Litomyšl, Mahler's Jihlava, Jerusalem Festival, Festival de Nancy, St. Gellert Festival, Festival de la Vézère, Janáček's Hukvaldy ansd others. She has performed in prestigious venues in both Europe and Asia. She performs as a soloist with the most of the Czech symphony and chamber orchestras. In 2002-2007 she was a soloist of the Janáček Philharmonic Ostrava. She also collaborates with Czech Radio and Czech Television. Next year, she will be recording the complete works of Darius Milhaud. Her debut CD with pianist Alexander Starý won the prestigious UK Outstanding Recording award in the prestigious International Record Review Journal. After graduating from the Faculty of Arts under the lead of Professor Zdeněk Gola, she went on to the Hochschule für Musik Carl Maria von Weber in Dresden and graduated with the "Meisterklasse Diplom" in 2011. Martina Bačová won first prizes at international competitions - Kocian Violin Competition, Prague Junior Note, Beethoven's Hradec, and the main prize of the jury of the masterclasses in Meissen. Based on a recording of her playing, she received a scholarship to the Cleveland Encore School for Strings, where she was taught by Linda and David Cerone. She is also intensively occupied with teaching, which is an inseparable part of her musical activity. Since 2010 she has been a core member of the Baborák Ensemble. In parallel with his solo and chamber projects, she has been a concertmaster of the Summer Academy Biel Orchestra in Switzerland since 2011. In 2018, she collaborated on an HBO television project as a coach and advisor. Martina Bačová is a founding violinist of Alma Ensemble established in 2020.
Zobrazit více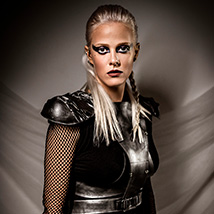 solo violoncello
Born in Ostrava, she started doing music at the age of five by taking up piano and singing and added cello at the age of eight. She first studied at the Janáček Conservatory in Ostrava in the class of Dr. Jiří Hanousek
Více
Then she proceeded to study cello at the Prague Conservatory in the Prof. Miroslav Petráš's class. She holds a master's degree in music management from the Prague Academy of Performing Arts, where she studied under the lead of Prof. Jiří Štilec. Under the baton of Jiří Bělohlávek, she performed at the opening concert of the Prague Spring Festival. She collaborates on many projects of the Czech and international music scene. She has been playing with Vladivojna La Chia and Jakub König for a long time. She is also a part of the superband Zvíře jménem Podzim. With Adam Vopička, she forms the group Calm Season and she also performs with the duo Himalayan Dalai Lama. Since 2011, she has been teaching at the Charlotta Masaryk Elementary School. She has been working with dancers and acrobats for a long time, for example she performed in the last performance Orpheus by the legendary Bubeníček brothers. Currently, you can see her in the award-winning Runners Circus performance La Putyka or Crows of the Holektiv project. She also writes columns for Magpaper Digital magazine under the title It's ok. Is it?. Occasionally she does modelling. Right now, she is working on a solo album called ZINKA, which is supposed to be released this autumn. "Over the years, it's been difficult for me to say briefly what Vivaldianno means to me. It means a plethora of incredible experiences, a great group of people I never get bored with, and it also means the opportunity to show classical music to people who wouldn't otherwise get access to it."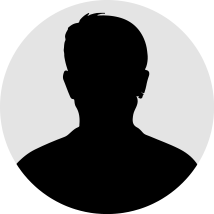 I. solo violin, alternation
Anton Čonka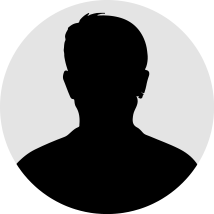 II. solo violin, alternation
Ivan Ivanov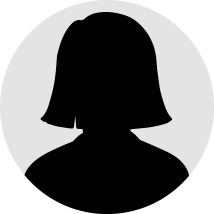 II. solo violin, alternation
Julie Svěcená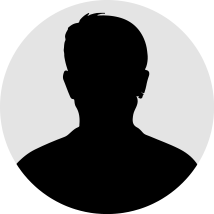 solo violoncello, alternation
Zachar Fedorov
Orchestr
Guitar
Jiří Janouch
At the age of thirteen, after a brief episode with the xylophone, violin and piano, he took up the guitar. He started as a self-taught player and then, on the recommendation of a friend, he decided to take lessons with jazz guitarist Zdeněk Fišer.
Více
"It gave me a lot. It was a glimpse into another world. The world of jazz melodies and harmonies fascinated me." Later, he started to profile himself more in a pop-rock and scenic way. He went through many bands such as Laura and Her Tigers, Lenka Nová Band, Krutnava and others. Nowadays, for more than a decade, he has been playing with Anna K. and in the projects Vivaldianno and iMUCHA Show, in which he also participated as a composer and arranger together with Michal Dvořák. Recently, he composed the music for the video game The Last Oricru. Currently, he is working on the music for a new film by director David Balda, with whom he has already collaborated on The Interrupter. He has been involved, either as an author or producer, in the work of leading artists such as Lucie, Anna K., Dara Rolins, DJ Lucca or Lenka Nová.The long-lasting cooperation with Michal Dvořák is still very productive and still leads both of them to collaboration on other projects.
Guitar
David Pavlík
Zobrazit více
Guitar
Jan Peš
Bass
Pavel Frýbert
Bass
Jiří Kubík
I. violin
Anton Čonka
I. violin
Karla Ježková
II. violin
Ivan Ivanov
II. violin
Karolínka Kocnová
II. violin
Adéla Stružinská
Viola
Veronika Mráčková
Viola
Ivo Görlich
Violoncello
Alice Kodýtková
Violoncello
Petr Špaček
Percussion
Vlado Gabriel Urlich Espinoza
Percussion
Carlo Zegarra Abanto
Percussion
Ronald Solis
Percussion
Stanislav Amcha
Drums
Miroslava Melcrová
Drums
Daniel Med
Dancers
Adéla Abdul Khaleg, Tereza Hloušková, Lucie Drábková, Tereza Holubová, Michal Toman, Karel Jinda, Dalibor Lekeš, Lukáš Homola, Vojtěch Rak and Dominik Jandus.
Voices (Czech language)
Monika Timková, Pavla Tomicová, Vilma Cibulková, Jiří Dvořák, Kryštof Hádek, Jan Dolanský, Petr Oliva and Petr Štěpánek.
Voices (English language)
Pierce Brosnan, Jeffrey Baugh, Jared Doreck, Brian Caspe, Tonya Graves, Steven Josephson, Lindsay Taylor, Peter Hosking, Julie Josephson and Adam Janouch.
Creatives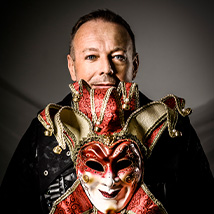 Producer, director of the audiovisual content and musical arrangement
Michal Dvořák
Producer, composer, lyricist, author of film and stage music, keyboard player, visual artist, stage designer and director, co-founder of the band Lucie and founder of the international film music and multimedia festival Soundtrack Poděbrady.
Více
He started to learn piano from the age of six, formed the band Pant at the age of 14, and at the end of the 1980s he co-founded the legendary Czech rock band Lucie. During one of the Lucie's enforced breaks, he started his own multi-genre projects, collaborating with many bands. At that time he created Pandruango: A Journey to the God of Music, a documentary series about music from around the world. It was this project that very fundamentally influenced the creation of Vivaldianno. As an author of film music and composer he has collaborated with directors Vladimír Michálek, Petr Nikolajev, Ondřej Trojan, Jan Hřebejk, Václav Marhoul, William Tanen (USA), Ivan Vojnár, Viktor Polesný, Vít Olmer, Adam Rezko and others. He is the author of advertising and film scores, producer of albums by Walk Choc Ice, Lucie Bílá, Lenka Nová, Chinaski, Another way. In 2010 he arranged Wyclef Jean's Slow Down for an Amnesty International TV spot. He collaborated with Hans Zimmer and director Carlos Lascano on a global TV spot for Amnesty International's 50th anniversary in 2011. Among the many projects he has initiated, spectacular multimedia concerts of film music, the Soundtrack Poděbrady festival of film music and multimedia, the multimedia show Vivaldianno and, most recently, the story of the Czech visual artist iMUCHA Show and the multimedia exhibition eMotion, stand out among the audience. Dvořák's most internationally acclaimed project, however, is Vivaldianno, which, after the concert versions, has acquired an impressive multimedia stage form. The roots of this spectacular show go back to 2008. It followed the gold and multi-platinum albums VIVALDIANNO MMVIII and MMXII. The project was first presented as a multimedia show in 2014 as VIVALDIANNO - City of Mirrors. A new version, Reloaded, was released in 2019, and development continued during the covid pandemic, with the release of Shining Venice in 2021. The latest stage version of The Show, enriched with effects and choreography, was created especially for the Hybernia Theatre.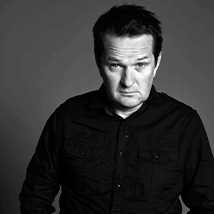 Libretto
Tomáš Belko
Lyricist, librettist, screenwriter, musician and creative director of an advertising agency, author of several books for children and adults. He studied saxophone at the Ježek Conservatory in Prague and worked as a saxophonist in the bands Garaz and Sto zvirat.
Více
On the music scene, however, he has established himself primarily as a sought-after lyricist, with over three hundred songs to his credit. In addition to being the court lyricist of the band Sto zvirat, he wrote song lyrics for for the band Lucie and famous Czech singers Lucie Bíla, Daniel Hůlka and Petr Kolář and others. He has been working as a creative director at the Ogilvy advertising agency (since 2004), but he is still an artist. He continuously collaborates with playwright David Drábek, first at the Klicper Theatre in Hradec Králové (e.g. Lizards, Bohemian Forest, The Three Musketeers, The Great Sea Fairy), but also at the Prague City Theatres (Elefantazie, Saturday Night Actress). He is the author of the libretto for the musical Lucie Greater Than a Small Amount of Love (in Czech original "Lucie Větší, než malé množství lásky"), performed at the Karlín Musical Theatre. He has collaborated with Michal Dvořák on two major multimedia projects - Vivaldianno and iMUCHA. He had a short story published in the collection called Mr. Egg's Lonely Hearts Club (Klub osamělých srdcí pana Vajíčko), and a collection of his selected texts and poems was published in the collection Nothing Ever Was (Nikdy nic nebylo). Most recently, he wrote the fairy tale The Princess a Hundred Times Different (Princezna stokrát jinak).
Zobrazit více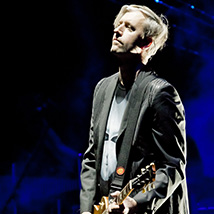 Musical Arrangements
Jiří Janouch
At the age of thirteen, after a brief episode with the xylophone, violin and piano, he took up the guitar. He started as a self-taught player and then, on the recommendation of a friend, he decided to take lessons with jazz guitarist Zdeněk Fišer.
Více
"It gave me a lot. It was a glimpse into another world. The world of jazz melodies and harmonies fascinated me." Later, he started to profile himself more in a pop-rock and scenic way. He went through many bands such as Laura and Her Tigers, Lenka Nová Band, Krutnava and others. Nowadays, for more than a decade, he has been playing with Anna K. and in the projects Vivaldianno and iMUCHA Show, in which he also participated as a composer and arranger together with Michal Dvořák. Recently, he composed the music for the video game The Last Oricru. Currently, he is working on the music for a new film by director David Balda, with whom he has already collaborated on The Interrupter. He has been involved, either as an author or producer, in the work of leading artists such as Lucie, Anna K., Dara Rolins, DJ Lucca or Lenka Nová.The long-lasting cooperation with Michal Dvořák is still very productive and still leads both of them to collaboration on other projects.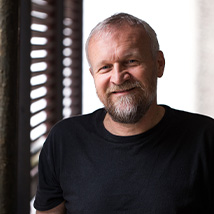 English Translation
Jan Chicago Novák
Czech-American writer, playwright and documentary filmmaker born in Kolín, who moved with his parents to Austria in 1969. After a year in the Traiskirchen refugee camp, he moved to the USA.
Více
He studied human sciences at the University of Chicago (B.A. and M.A.). He worked for ten years in the computer department of the telephone company (the novel The Grand Life), and for three years he delivered money around Chicago in armored cars (Heavy Money). He made his book debut with Striptease Chicago, a collection of short stories written in Czech and published by Škvorecký's 68 Publishers in Toronto (1983). Then he wrote in English for thirty years. He is the author of more than a dozen books, including Million Jeep (Egon Hostovský Award and Revolver Revue, 1985), Grandfather (Josef Škvorecký Award 2007), So Far So Good (Magnesia Litera 2005), Kundera: Czech Life and Times. With Jaromír 99, he is the author of comics, including among others Zátopek and Čáslavská. With his son Adam, he makes documentaries, including Občan Havel Crouches (nominated for the Czech Lion). He has also written several film scripts, including The Wonderful Years Under the Dog. He has collaborated as a screenwriter with Miloš Forman, with whom he also wrote his autobiography What Do I Know?, Ivan Passer, Maxmilian Schell, Juraj Jakubisk and David Ondříček.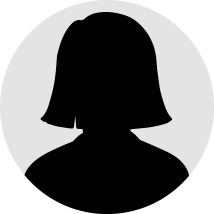 Choreography
DEKKADANCERS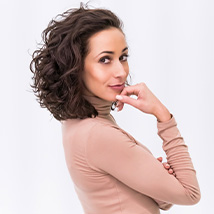 Choreography
Adéla Abdul Khaleg
She is a graduate of the Dance Centre Prague - Conservatory and Gymnasium. During her studies, she was a member of its two companies Baby Ballet Prague and Ballet Prague Junior
Více
, where she performed in both classical and modern repertoire. She attended international workshops and festivals in Sweden and Serbia. In 2013 she represented the Czech Republic at the Eurovision Young Dancers competition in Gdansk, Poland, where she reached the final with her own choreography. During he school years, she was already collaborating as externist with the ballet ensamble of the South Bohemian Theatre. In 2013-2015 she was a member of the ensemble and performed mainly in the modern repertoire, e.g. Six Dances (choreography J. Kylian). In 2015 she began performing in musical theatres Hybernia, Broadway, Goja Music Hall and collaborating as a choreographer for Art4people. She also starred in the short dance film 1000 Steps. Later, she began to collaborate with choreographers Qasa, Jan Kodet and the Dance Models agency, where she works as a dancer, model and choreographer. In 2017 she started to work externally with the National Theatre. She was a permanent member of the external company of Laterna Magika, where she danced through several projects and leading roles, and is currently a dancer in the National Theatre Opera Ballet. Since 2018, she has also been a solo dancer in Vivaldianno and later in the project iMUCHA Show. Since 2020 she has been collaborating with Pyroterra as a dancer and choreographer and you can see her for example in their project Magic Fountain - The Dream of František Křižík, where she is starring in the role of Pavlína Křižíková. Outside of the theatre scene and events, she can be seen in several dance music videos or in the film The Rye Magician or Chevalier.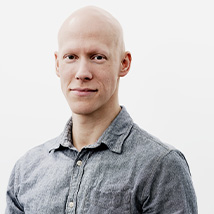 Choreography
Viktor Konvalinka
After graduating from the Prague Dance Conservatory, he became a member of the Czech National Ballet, where he was appointed a soloist in 2006 and performed in the classical repertoire, modern ballets and contemporary choreography.
Více
During his time here, he performed many works by renowned choreographers - among them Jiří Kylián, Ohad Naharin, Mats Ek, Jiří Pokorný, Jacobo Godani, Youri Vamos, Petr Zuska and others. In 2014 he created an original choreography Guru for the National Theatre Ballet in Prague, where he also gained experience with a large orchestra and the National Theatre Opera. In 2009, together with Tom Rychetský and Pavel Hejný, he founded one of the most prestigious dance companies DEKKADANCERS. He has won numerous awards from international and domestic dance competitions. In 2015, he won the Czech Thalia Award for his improvised solo in the modern choreography Decadance. Since 2015 he has been working with Norrdans Dance Company in Sweden where he created several choreographies. In 2019, he became a member of Dansalliansen, a Swedish company that supports freelance dancers and choreographers. This brought him back to Czechia, where, among other things, He joined the groups 420People and Burki&com. He actively returns to the artistic leadership of the DEKKADANCERS, where he works together with Štěpán Pechar, Ondřej Vinklát and Marek Svobodník in the so-called second generation of DEKKADANCERS. Since 2020, he has been working as a dancer on the Czech and Swedish scene (e.g. Skånes Dansteater, Bobbi-Lo company). He reates choreographies and collaborates on projects for his home company Dekkadancers, but also for other Czech stages (e.g. F.X. Šalda's Theatre Liberec - MašínGun Brothers, or the South Bohemian Theatre Ballet - Memories of an Old Wig, Elixir, Multimedia Project iMUCHA and others).
Costume Design
Pavel Knolle
Animation
Studio Incognito
Video edit, projection composition and graphics
Vítek Čermák
Lighting Design
Lukáš Patzenhauer
Reviews
Bylo to něco neskutečného. An unforgettable experience. I wish the whole theatre many other satisfied spectators as we were.
I am 70 years old, and at first I thought it was quite audacious of Mr. Dvořák, and in a good way, to rewrite and adapt the work of Antonio Vivaldi in such a rock version, but I was literally blown away by how amazing it was . Thank you so much for an incredible experience.
Briefly and clearly said: this is a professionally conceived and performed show that is sure to be a success.
Vivaldi's music, tastefully arranged into art-rock (by Michal Dvořák and Jiří Janouch), is played live to the text; all that was needed was to accentuate the baroque score's motoric and add percussion and other necessary instruments. It is actually a musical without singers – on the musical level, the function is performed by two violins and a cello; the movement component is created by the dancers Adela Abdul Khaleg, Lucie Drábková, Vojtěch Rak, Dalibor Lekeš and Michal Toman from the Dekkadancers ensemble; the choreography (Viktor Konvalinka and Adela Abdul Khaleg) is sometimes too illustrative, as if it wanted to finish telling what was heard in the recited text. The performers dance with passion, perfectly, including acrobatic elements.
Solo parts were performed by Jiří Vodička and Martina Bačová on violin and Terezie Kovalová on cello. Their performance was absolutely sovereign, with precisely played figures and embellishments, often at an incredible tempo. Their reliable sound background and support was an instrumental ensemble, in a line-up common in popular music. The music was amplified, sometimes with reverberation.
Projections are an important part of the show, mostly exposing the architecture of Venice, Vivaldi's city. The synchronization of sound and image uses the principle of Laterna Magica, but the resulting shape does not have the charm of the original model, it is just a technical principle adopted. The main artistic element is a static head of diabolic type, according to the prospectus the key visual, designed by Mike Jelínek. The same motive is also on the paper mask and on black t-shirt which are being sold in the merchandise. The demonic undertone becomes, who knows why, the main artistic characteristic of the show.
Hide