About the inscenation
Dates
Creatives and Cast
Cast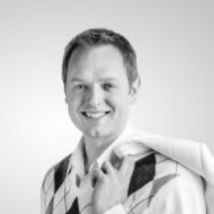 Don Lockwood
Jan was born in Liberec and today, he is one of the most renowned Czech musical actors. He has won the prestigious Thalia Award twice for his interpretation of Danny in Grease and Michal in Children of Eden.
Více
He comes from a family of artists. He studied scenography and has created numerous scenographic designs for theatres across the country. However, fate eventually led him to singing. In 2010, he took part in the reality show Robin Hood - The Road to Glory, which led to a leading role in the musical Robin Hood. Since then, he has been associated mainly with the Kalich Theatre in Prague, where he has played several leading roles, including fro example Erik in The Eighth Continent, Danny in Grease, Sher-Khan the Tiger in Mowgli, Chad in The King of Hearts. In the Kalich Theatre, he also starred in a drama production of Jana Paulová's Lady Oscar. And he also directed several plays himself - most recently Biograf láska. In addition to his home stage, he directs and appears as an actor and singer on other Czech stages - in Liberec (Sugar, Looking for a Tenor), České Budějovice (Finian's Rainbow), and Pilsen (Elisabeth, Zorba the Greek, The Dreamseller). He also has experience from abroad. He played the role of Count Von Krolock in Roman Polanski's legendary German production of Tanz der Vampire (Dance of the Vampires). He previously collaborated with the Hybernia Theatre on the production of Mefisto, where he played the title role. In the musical Singin' in the Rain, he plays, dances and sings the role of Don Lockwood.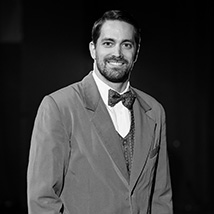 Cosmo Brown
Born in Ostrava, Czechia, he has been active in dancing and singing since childhood. He participated in the Czech Championship in Latin American dances and tap dancing.
Více
In 2009, he graduated from the Janáček Conservatory in Ostrava with a degree in music and drama. He played several roles in the National Moravian-Silesian Theatre in Ostrava and the Těšín Theatre in Český Těšín, mostly in the drama repertoire. Since 2012, he has been appearing in mainly musical repertoire in the Brno City Theatre (Zorro, Cats, Don Juan), Broadway Theatre in Prague and the Hybernia Theatre, where he played the lead role in the Disney's musical Tarzan. He appears in the film Isabel and several Czech TV series (První republika, Ordinace v růžové zahradě, ZOO, Eliška a Damián).
Zobrazit více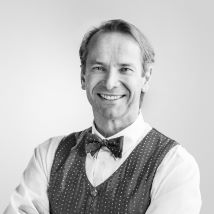 Cosmo Brown
He graduated as a car mechanic, but he has been dancing since childhood. He worked in the dance group UNO under the lead of Richard Hes, and was a member of the group Children of Swing at the Karlín Musical Theatre.
Více
After auditioning as a dancer in the musical Dracula, his career took off, not only in the theatre but also in the film industry. He subsequently played roles in a number of other musicals (Carmen, Cats, Hair, Joan of Arc, Grease, Romeo and Juliet), and from the 1990s he performed at the Pod Palmovkou Theatre. He has appeared also on the television screen in the series Family Ties and Very Fragile Relationships, and in films Gangster Ka, Lída Baar. Most recently, he played in film Banger. In 1999, he filmed Polojasno with Filip Renč, significant Czech director, who subsequently chose him for one of the main roles in the musical Rebels. That brought him to the peak of popularity. He is currently performing in the stage version of Rebelové in the Karlín Musical Theatre.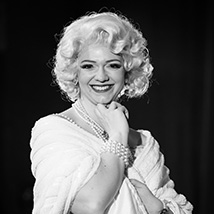 Lina Lamont
Actress and singer. She graduated from music and drama department of the Prague Conservatoryunder the guidance of Jana Preissová and Jaroslav Satoranský.
Více
She performed the roles of Lisa Doolittle in My Fair Lady, Roxie Hart in Chicago, both Lina Lamont and Kathy Selden in Singin' in the Rain, Demeter in Cats, Millie Dilmount - Looking for a Man. Rich!, Anastasia Steelle - 50 Shades, Agnes - The Pied Piper, Theresa - If a Thousand Clarinettes, Winnifred - Lemonade Joe and many more. She also likes to occupy herself with dubbing. One of the most impressive achievements of her artistic career is Michal Horáček's lyric play Kudykam. As an extraordinary experience, she considers her performance in the world-famous Bernstein Mass (MASS). Currently, you can see her at the Kalich Theatre, Radek Brzobohatý Theatre, Palace Theatre, MANA Theatre in Vršovice and on concert stages with B-Side Band Brno, Vojta Dyk, Bára Poláková and Marie Rottrova. She also composes her own music.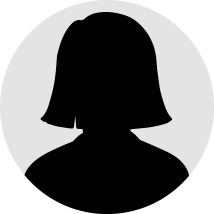 Lina Lamont
A sopranist Iva Hošpesová has been attracted to opera singing since she was a child. She later studied at the State Conservatory in Prague.
Více
She also took the opportunity to gain experience for her further artistic career, having already become a member of ensembles devoted mainly to authentic Baroque music during her studies.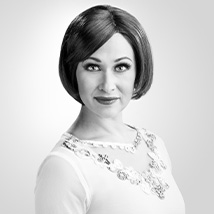 Kathy Selden
Her professional base is the Kalich Theatre in Prague. She has played roles in the musicals Robin Hood (Kitty, the witch), Grease (Frenchy, Rizzo, Jane), The Secret (the doctor)Saturday Night Fever (Annette), Atlantis (Majka), King of Hearts (Sylvia), The Pied Piper (Agnes), Hair (Troilus), Water (and Blood) Over Water (Therese), Biographer Love (Eva, the Doctor) and in the drama Lady Oscar (Valentine, Camille).
Více
She is also invited to many guest performances in theatres outside Prague. For example, at the F. X. Šalda Theatre in Liberec, she has performed roles in the musicals Singin' in the Rain (Kathy), She Loves Me (Ilona), Finian's Rainbow (Káča), Looking for a Tenor (Maria), and at the South Bohemian Theatre in České Budějovice she performed in the production of Finian's Rainbow or the aforementioned Singin' in the Rain. You could also see her in the musical Rocky (Joanne), Night at Karlštejn (Eliška) or at the Lucie Bílá Theatre in the production Straw Hat. As Kathy Selden, she also toured Germany with the German version of Singin' in the Rain.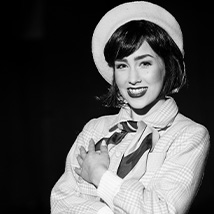 Kathy Selden
After studying at the Prague Conservatory she went through several theatre ensembles. In the SeMaFor Theatre she has performed in such productions as A Bouquet of Czech Folktales, The Glass Plank, The Nibelung Ring, Six Women, 19 Faces of Jazz and Nizhny Novgorod.
Více
In the Karlín Musical Theatre, she starred in the productions of How to Make a Musical, Sister in Action, Carmen, The Legend of Holmes and others. She also played several roles in the National Moravian-Silesian Theatre (West Side Story, Sugar), Na Fidlovačce Theatre, and at the State Opera, where she appeared in the operetta Ball at the Savoy Hotel, and in Cabaret in the Bez Zábradlí Theatre. She has also performed in Mamma Mia!, Long Live the Ghosts, Swinging and Bonnie and Clyde. For six years, she has been a singer in the orchestra of Karel Vlach and Dalibor Kapras' Septet plus. She is also a member of the band Strohoskop, which has just released its first EP "Birth of Tenderness". She also sings in the music group Party Leaders. She has been organizing chanson evenings with her band in Malostranská Beseda for several years.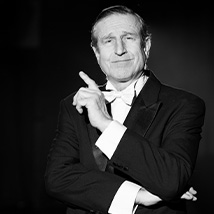 R. F. Simpson - producer
Born into a famous acting family, Václav Vydra Sr. and Dana Medřická, he was undoubtedly destined for an acting career.
Více
He studied acting at the Prague Conservatory (1977), and subsequently worked in various theatre ensembles, for example in the Jaroslav Průcha Theatre in Kladno - Mladá Boleslav,between 1979-1994 in the Municipal Theatres of Prague and since 1995 he has been a member of the ensemble of the Na Vinohradech Theatre. You can currently see him in three productions - Man Never Knows, Straw Hat and The Auditor. In addition to his home stage, he also appears in productions of other ensembles, for example in the Theatre Bez Zabradli, the Musical Theatre in Karlín and the Kalich Theatre. With more than a hundred diverse roles to his credit (mainly comedy titles), he also has considerable experience in the musical theatre industry. In addition to theatre, he is also involved in other disciplines and is often cast in film and television. He also works in a radio and occasionally does dubbing. In addition to his artistic activities, he is a passionate horse breeder and promoter of holistic horse care. He first appeared at the Hybernia Theatre in 2008 in a stage version of Švejk as Field Marshal Katz.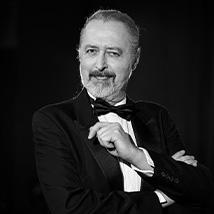 Roscoe Dexter - director
Born in Liberec, he studied singing at the State Conservatory (graduation in 1987). His baritone was so impressive that during his studies, he already was a soloist in the South Bohemian Theatre Opera in České Budějovice.
Více
In 1994 he joined the Prague State Opera as a soloist. After his first significant success in the role of Poeta in Rossini's The Turk in Italy, he shone in many other significant roles (Figaro, Taddeo, Guglielmo, Ping, Sharpless, Belcore, Valentin, Dr. Falke, Germont and William in Glass's The Fall of the House of Usher). He also appeared at the National Theatre in Prague in the world premiere of E. Viklický's Mácha's Diary and in the Forman Brothers' production of P. Glass's Beauty and the Beast. He was a starred as a guest soloist in dozens of roles in theatres throughout the Czech Republic and abroad (Germany, Ireland, France). In 2005, he successfully entered the field of musical theatre as Sir Danvers Carew in the production of Jekkyl and Hyde at the Karlín Musical Theatre. In 2009, he created the role of Dean Christopher Lautner in the musical Hammer of the Witches at the Millennium Theatre. Other successful titles include Mamma Mia, Let the Spirits Live, The Producers, My Fair Lady, Zorro, Rocky, Iago, The Man with the Iron Mask, Three Peanuts for Cinderella, Evita, Love Actually and others. His many years of theatre experience also led him to become a successful opera and musical director. For the jubilee of W. A. Mozart, he presented Mozart's opera Apollo and Hyacinth (Czech premiere 2006 at the Estates Theatre) as his first work as a director. Another performances where he was a director: 2007 The Flying Dutchman - Liberec, 2008 The Brother from Batavia - Opava, 2009 Bohema - Pilsen, 2009 Sugar - Liberec, 2010 Nabucco - tour Germany, 2010 drama The Recorder - Prague, 2010 Bohema - České Budějovice, 2011 Drink of Love - Olomouc, 2011 Singing in the Rain - Liberec, 2012 Gioconda - Pilsen, 2012 Abduction from Serail - České Budějovice, 2013 She Loves Me - Liberec, 2015 Singing in the Rain - České Budějovice, 2016 Mamzelle Nitouche - Liberec, 2017 Rigoletto - Liberec, 2019 Orpheus in the Underworld - Olomouc, 2019 The Wonder Pot - Liberec, 2021 Looking for the Tenor - Liberec and 2022 Otello - Liberec. In the Hybernia Theatre, he started his career in the musical Zorro. Then he starred in the musicals Antoinette, The Phantom of London, Mary Poppins and Iago. Audiences may also know him from film and television, especially from fairy tales (Twelve Little Moons, How Not to Marry a Princess, The Secret of the Old Bambitka II and others).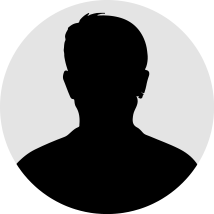 R. F. Simpson - producer
Martin Polách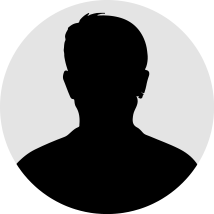 R. F. Simpson - producer
Bronislav Kotiš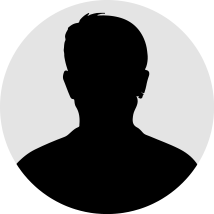 Carmen - make-up artist
Martin Pošta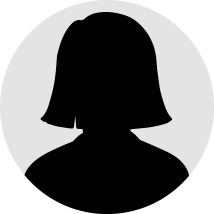 Dora Bailey
Dita Hořínková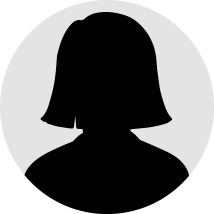 Dora Bailey
Michaela Zemánková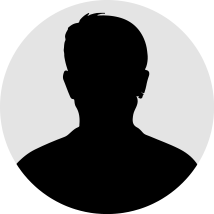 Little Don
Matěj Hezký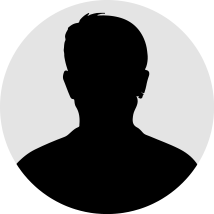 Little Don
Jakub Barták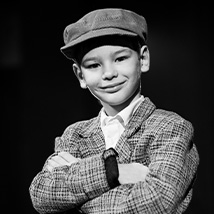 Little Cosmo
Adam Šrámek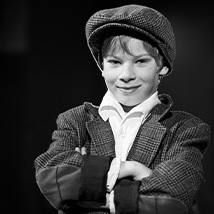 Little Cosmo
Petr Cimmerman
Singing Company
Denisa Sýkorová / Barbora Šampalíková, Jitka Jirsová / Tereza Bílková, Petr Jeništa / Jan Urban, Jakub Šimůnek / Štěpán Piller, Petr Šudoma / Jiří Šup.
Dance company
Martina Fantová, Johana Hájková, Karolína Havelková, Michaela Novotná, Adéla Hájková, Kristýna Stránská, Klára Šutovská, Kateřina Hanousková, Ondřej Martiš, Michal Kováč, Lukáš Prokop / David Sklenička, Ondřej Bohata, Lukáš Homola, Si Nhan Nquyen and Tomáš Drobil.
Actors in the films
• Dasparde de la Nuit - villain: Vladimír Marek • Inventor of sound film: Ladislav Dušek • Fencers: Jiří Šafránek, Zdeněk Zahálka - Netvi, Radek Suchý, Miroslav Hořánek and Ondřej Basák
Creatives
Libretto
Betty Comden and Adolph Green
Music
Nacio Herb Brown
Zobrazit více
Music
Arthur Freed
Translation
Vojen Drlík
Lyrics
František Zacharník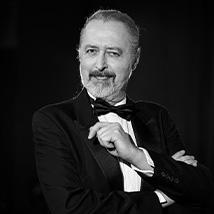 Director
Oldřich Kříž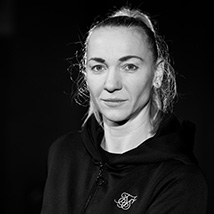 Choreography
Petra Parvoničová
Set Design
Jan Kříž
Costume Design
Veronika Babraj - Hindle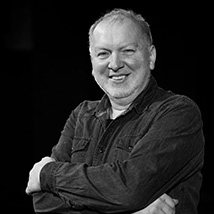 Vocal Staging
Jiří Březík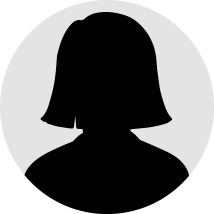 Assistant Choreographer and Director
Karolína Havelková
Sound Design
Petr Ackermann
Lighting Design
Jan Kříž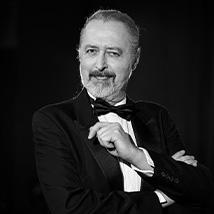 Lighting Design
Oldřich Kříž
Reviews
An enjoyable and relaxing retro-musical that manages to make good points in comic situations. This is mainly due to the quality of the cast of the central trio (J.Kříž, R.Urban, B.Šampalíková). However, the main star is K.Bohatová as Lina, who really played with the vocal expression of her character and her "well, yeah" makes me laugh even a few days after watching it. There were also challenging dance numbers under the baton of P. Parvoničová.
Most of the protagonists have grown into their roles and now shine as stars.
Singin' in the Rain is one of the most acclaimed and beloved musical classics. In Czechia, the story from the early days of sound film has already received dozens of productions. It was first performed in Ostrava in 1999 and two years later at the Karlín Musical Theatre. Now it has returned to Prague in a production adapted and directed by Oldřich Kříž, which premiered in 2011 in Liberec and then also in České Budějovice, and which already featured the basis of the current cast. However, this does not affect the impressiveness of the production, on the contrary, most of the protagonists have grown into their roles and now shine as stars. This is especially the case of Jan Kříž as Don Lockwood, who literally enjoys the role in terms of singing, movement and acting. His Don goes from a bit of a self-important movie star to sobering up from the tawdry fame. His excellent partner is Jan Révai, who, still in top condition, creates the sympathetic character of Cosmo Brown. Both of them very skillfully perform a number of well choreographed tap dancing numbers. Kateřina Bohatová in the role of Lina Lamont, creates an accurate caricature of a spoiled and stupid starlet with her squeaky voice and cuddly intonation, but she can also sing brilliantly when needed. The role of Kate Selden must have been written for Maria Křížová, and she and her husband Jan Kříž make a pleasant acting couple. However, everyone else also deserves credit – from Oldřich Kříž as the choleric and patient director Dexter, Martin Polách as the ironically good-natured producer Simpson, to the well-dancing and singing company.
Hide
A musical from the time when the sound film started, it's delightfully retro.
Jan Kříž, in the role of the film star Don Lockwood, again shows his high acting and singing standards, this time also adding impressive tap dancing numbers. He makes Don a sympathetic character, keeping his self-importance at a minimum, giving him an almost boyish impression, especially in the scenes with his long-time friend Cosmo Brown. Robert Urban lends his Cosmo Brown the charm of a glossator, and he does a great job in the dance scenes, showing his talent for moving. The third in the group, Barbora Šampalíková, plays Kate Selden as a cheerful and devoted girl; it seemed to me that in the first part the actress was struggling with a slight vocal indisposition, but after the break I didn't notice any more difficulties. The main star of this production is, of course, Kateřina Bohatová as the starry-mannered Lina Lamont. This role is extremely rewarding, it offers the opportunity to play with the vocal expression, which Bohatová took full advantage of. She holds her character's insufferable fistula throughout the whole performance, and her "oh yeah" causes gales of laughter every time it sounds.
Hide
Blog of i-divadlo editorial team
Oldřich Križ's production (perhaps in a slightly altered form, but I have to admit I didn't recognize any major changes in the more than 10 years) is a sympathetic classic that combines a quality basis. A time-tested musical with a similarly quality craft. It would probably look better with richer decorations and especially live music. However, please the audience in the current form, too. It dazzles especially with great acting, singing and dancing performances by the central quartet performed by J. Kříž, M. Křížová, R. Urban and I. Hošpesová.